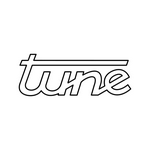 Updated by tune
Manual wheels
Thank you for purchasing tune products! Our products are designed and manufactured to the highest standards. This manual informs you about the proper handling and care of our products.
Introduction
Our components are high-end parts and must always be assembled and used in accordance with the user manual. Please read this manual carefully and follow the instructions. If you are not confident with the assembly, please contact your dealer.
In case of problems with the function of the product, it must not be used. In this case, contact your dealer immediately!
Assembly
The assembly instructions must be followed! Failure to follow the instructions can lead to defects and injuries! If the necessary tools for correct installation are not available, the installation must be carried out by a specialist workshop using the appropriate tools!
Technical data for the product can be found on our website in the product description and for download in the service area.
Please read the instructions for our hubs before using your wheel:
You can find more information about the basic structure and assembly of the hubs in these two instructions:
Mounting rim tape
Before the wheel can be used, a rim tape must be mounted. The rim tape prevents damage to the tube through the holes in the rim and ensures an airtight rim base when using a tubeless system.
The rim tape must be mounted according to the manufacturer's instructions.
Mounting tyres
After the rim tape has been fitted, a tyre must be fitted to the rim. The tyre width must be selected to match the inside width of the rim. Information on suitable tyre-rim combinations can be found on the respective product page on our website.
The tyres must be mounted according to the manufacturer's instructions.
How to mount your Tune Tubeless Tape and Valve
Tightening torques
All screws and connectors must always be mounted with a calibrated torque wrench in compliance with the maximum torques! Non-compliance with the torque specifications can lead to defects and injuries!
| | |
| --- | --- |
| Fastener | Torque |
| Brake disc screws for 6-Bolt hubs | Max. 5Nm |
| Centerlock lockring | Max. 40Nm |
| Aluminium fastening screw for Cannonball hubs | Max. 8Nm |
| Cassette lockring | Max. 40Nm |
Intended use
Our products are designed and tested according to the current standards, which define the safety requirements and test methods for mountain bikes off-road and racing bikes for amateur use on public roads. In both cases, the standards for bikes with adjustable saddle height with a minimum saddle height of 635mm apply.
The standards mentioned do not apply to special types of bicycles such as tandems or bicycles which are used for special applications such as tough competition, stunts or acrobatics.
The standards also do not apply to bicycles with a saddle height ≤ 435mm and a saddle height between 435mm and 635mm.
Please note that our products may only be used in the amateur sector under normal conditions.
Storage & transport
When storing or transporting tune components for a longer period of time, follow these guidelines:
Components must be stored and transported at a temperature of 15-30°C and max. 70% relative humidity.
Components must not be exposed to direct or indirect sunlight. Ideally, storage and transport take place in a dark place or covered.
Avoid large temperature fluctuations, e.g. in a car parked in the sun. Torques must be checked again after storage or transport with large temperature differences to ensure proper function.
Components must be cleaned and checked for proper function before storage. Before the next operation, a new check for functionality must be carried out.
Wheels should be stored and transported with the tyres fitted. The mounted tyre reduces the spoke tension and thus the load on the hub flange.
Do not hang up carbon rims or entire bicycles, as the point load can cause permanent damage to the rim.
Do not hang up stored bicycles by the saddle to reduce the load on the saddle and seat post.
Maintenance & care
Depending on the conditions of use and the frequency of use, your tune components must be cared for and maintained in order to preserve their function and appearance for a long time.
You can find out more about how to care for your components here:
Here you will find information on the mandatory maintenance intervals:
Warranty & Crash Replacement
We offer a voluntary warranty on our products to protect against material or workmanship defects. For self-inflicted defects, we offer a Crash Replacement program to get you back on your bike as quickly as possible.
Here you can find out everything about our warranty:
Here you can find information about the Crash Replacement program:
Disposal & recycling
After a defect or after the service life has been exceeded, waste must be disposed of properly. Waste is a valuable raw material and correct disposal protects the environment.
Here you can find out more about the disposal of various materials: